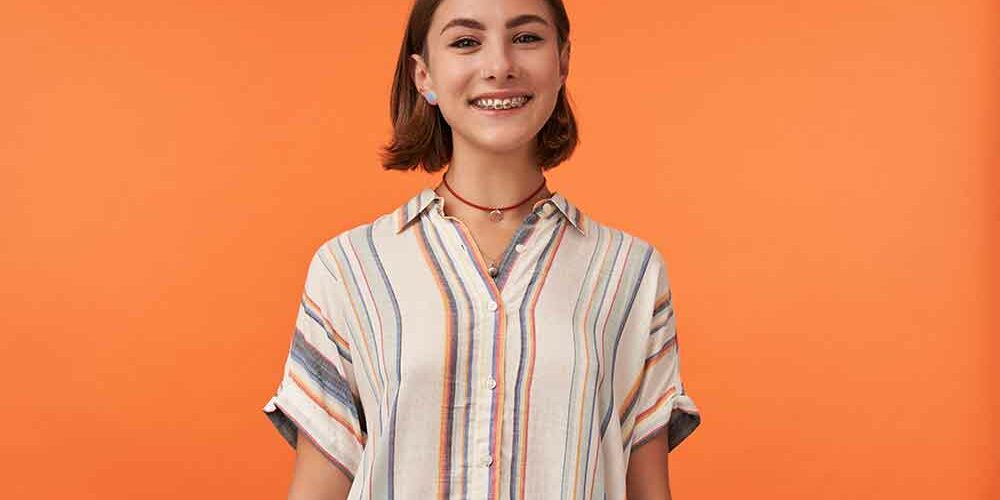 Should My Teen Get Braces This Summer?
Fitting in orthodontist appointments around everything your teen has on their schedule can seem overwhelming. Between school, sports, after-school activities, homework, and jobs, finding time to bring your teen to the orthodontist can seem impossible. But what if you started your teen's treatment over the summer? Bruno Orthodontics has put together some information about the benefits—including having more time!—of having your teen get braces this summer.
Why should my teen get braces?
While getting braces might seem like an unnecessary expense or a waste of what little free time you and your teen have, the benefits are overwhelming. Many teens have overbites or underbites, which can make chewing difficult. These can also lead to jaw pain. In worst case scenarios, your teen could develop TMJ, a painful jaw condition. Additionally, teeth or jaws that are misaligned can lead to an increased prevalence of cavities and gum disease. Because the teeth aren't straight, there are more places for bacteria to hide, even if your teen brushes thoroughly. This leads to an increased likelihood of cavities and inflamed gums, as bacteria turns into plaque, which leads to oral hygiene issues. 
There is also the issue of your teen's self-confidence. If your teen has teeth that are noticeably crooked or a jaw that is misaligned, this can lead to your teen having lower self-esteem due to being self-conscious about their smile. By straightening their teeth, you can simultaneously improve their confidence and their oral health.
Should my teen get braces this summer?
Yes! Having your teen get braces this summer is a great solution for many families. When you first get your braces on, you have more appointments than normal. You need to meet for the initial consultation and a couple times shortly after that to get your braces attached and adjusted. For families with tight schedules, planning these appointments during the summer provides you with more flexibility, since you won't have to work around a school schedule. 
It also gives your teen time to adjust to their new braces lifestyle before school starts. They can become used to seeing their new smile, and even post some pictures on social media so it's not a surprise when they show up at school with new brackets and wires. They can get over the initial discomfort of wearing braces—and it's hot, so ice cream is a perfect treat to cool off and make your teeth feel better! They will also have OTC medications, like Tylenol and Ibuprofen, available any time they need them. Over the summer, they can learn which foods to eat and which foods to avoid, and become better at packing braces-friendly school lunches. 
While braces are a big adjustment no matter when your teen gets them, giving them extra time over the summer to get used to their new smile can only be a positive thing. If you are ready to discuss options and treatment plans for your teen, contact Bruno Orthodontics today for your free consultation!
Bruno Orthodontics offers Invisalign, braces, and other orthodontic treatment for adults, teens, and children in an award-winning office in Chevy Chase. Dr. Jill Bruno is a Diamond+ Provider for Invisalign, putting her in the top 1% of Invisalign doctors. Convenient online scheduling and virtual consults are available for new and current patients.