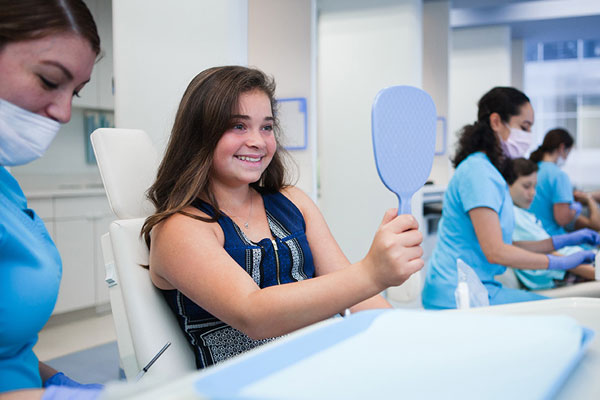 Orthodontic Treatment Options for Kids and Teens in Chevy Chase
Starting orthodontic treatment at a young age establishes a solid base for better dental health and improved confidence. Taking care of any issues early on also makes it easier to make the necessary adjustments to the teeth and jaw, generating amazing results faster. Kids and teens also have more treatment options than ever!
When Should Kids Start Orthodontic Treatment?
Many patients don't require treatment until they are a teenager or pre-teen, but a lot of kids can benefit from intervention while the jaw is still growing, making teeth and jaw movement easier. It's recommended that you bring your child to the orthodontist around the age of seven to see if they need a two-phase treatment plan.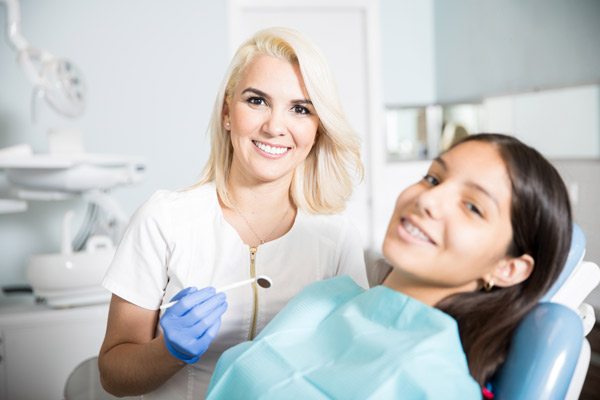 Two-phase treatment involves using specialized orthodontic appliances, to address issues with facial development and jaw shape between the ages of 7 and 10. After the first phase is completed, there is generally a gap in treatment before the second phase is completed, which typically just involves straightening teeth with Invisalign or braces.
Benefits of Early Orthodontics
Early orthodontics can make future orthodontic treatment much easier on your child. By taking care of jaw development or overcrowding issues before all of the adult teeth come in, children often avoid needing teeth pulled or having to undergo surgery in the future.
Bruno Orthodontics is proud to be one of the few orthodontists in Chevy Chase to offer Invisalign First for children. Providing the same comfort and convenience as Invisalign for teens and adults, we often recommend this option as the first phase of two-phase treatment for our youngest patients.
Children at this age are surprisingly capable of using this treatment, wearing their aligners diligently each day for the time needed to be effective. There is less concern about plaque build-up or cavities because the aligners are removed, making them ideal for young brushers and flossers.
A great way to get your teen excited about completing orthodontic treatment is with Invisalign Teen. Offering all of the same benefits as Invisalign Full, including improved comfort, an invisible appearance, and no eating restrictions, Invisalign Teen is specifically designed with teens in mind.
This treatment includes extra aligners in case a few get lost or damaged, and all aligners have a blue compliance indicator to help ensure your teen is wearing them long enough each day to keep their treatment on schedule.
Invisalign or Braces for Teens and Children
Both Invisalign and braces are great ways for kids to improve their smiles and to enjoy long-lasting dental health. After your child has their free initial exam, we'll give you a breakdown of the treatment options that would be best so you can make a thoroughly informed decision.