Our caring, talented team is committed to working with you and your family to create a comfortable, stress-free, rewarding experience every time you visit our practice.
We are pleased to welcome you and your family, and we look forward to working with you.
Liz - Clinical Coordinator
"I love my job!"
As a clinical coordinator at Bruno Orthodontics for five years, Liz has enjoyed helping Dr. Bruno create new, healthy smiles. She thinks the amazing orthodontic team and quality of service are what make this practice so special, and she looks forward to working here for many more years.
When Liz isn't helping patients with their smiles, she enjoys arts and crafts, volunteering at her church, and the occasional bowl of butter pecan ice cream.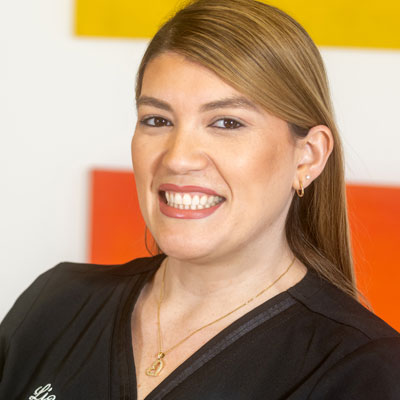 Barbara - Treatment and Financial Coordinator
"A warm smile is the universal language of kindness."
Barbara's favorite thing about working in orthodontics is watching her patients' smiles transition from start to finish. She loves Bruno Orthodontics because Dr. Bruno provides the best quality of care and stays up-to-date with the most advanced technology.
As a past Invisalign patient herself, Barbara is looking forward to her 14-year-old son starting treatment soon. She appreciates that patients at Bruno Orthodontics can get Invisalign or braces at the same rate so they can truly decide what is best for them without worrying about cost.
When she isn't helping patients with the treatment or finances, Barbara enjoys watching her son play basketball and traveling.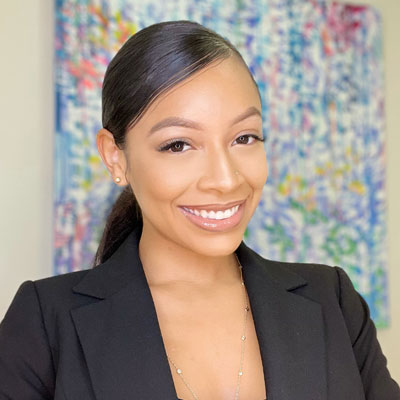 Barbara

Treatment & Financial Coordinator
Sylvia - Administrative Coordinator

"A smile is a curve that sets everything straight."
The amazing team of strong and hardworking women is one of the things Sylvia enjoys at Bruno Orthodontics. She is proud of how passionate everyone is about making all of their patients feel like they're part of the family. She also loves seeing the progress each patient makes at every appointment.
Sylvia likes to transform people's appearances as a makeup artist when she isn't transforming their smiles. She also enjoys spending time with her daughter and doing hot pilates.
Sylvia
Administrative Coordinator

Wisdom - Orthodontic Assistant

"Orthodontics is not only about straightening teeth, it is also about creating beautiful smiles and building confidence."
Wisdom loves seeing a patient's newfound confidence as much as their new smile when they finish treatment. This is due in part to Dr. Bruno's meticulous treatment plan, which leads to the perfect outcome.
Wisdom is a licensed dentist in the Philippines, a past vice president of the Maryland Dental Assistant Association, and a part-time instructor for students who want to become dental assistants.
When she isn't helping patients, Wisdom enjoys camping, and her favorite ice cream flavor is vanilla.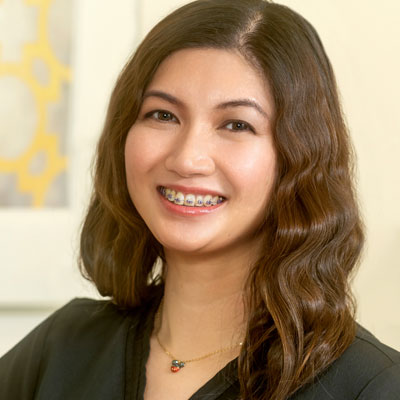 Wisdom

Orthodontic Assistant
Bracey - Team Mascot
"There's nothing I love more than to see beautiful smiles."
Bracey joined our team in the summer of 2010 as our office mascot, and she brings joy to our patients and friends. Bracey loves to come into the office and celebrate when a patient get his or her braces taken off.
You can see Bracey when she makes appearances throughout the year at children's schools as well as various community events.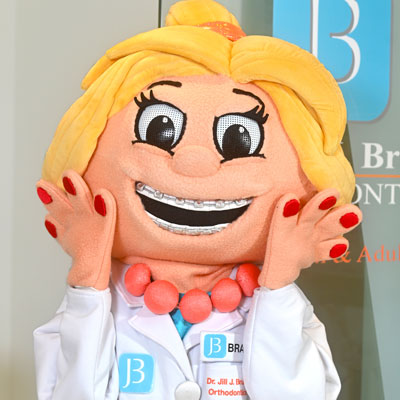 Irene - Sterilization Technician
"Don't worry about your teeth issues. Together we'll straighten things out."
Irene likes how everyone at Bruno Orthodontics works as a team to achieve their daily goals. She appreciates the fun, friendly environment, which their patients also love, and the team's commitment to providing high quality care.
Born and raised in the Philippines, Irene worked with children for seven years in Thailand and speaks four different languages (English, Tagalog, Thai, Visayan). In her spare time, she enjoys hiking, bicycling, jogging, dining out at nice restaurants, and spending time with her family.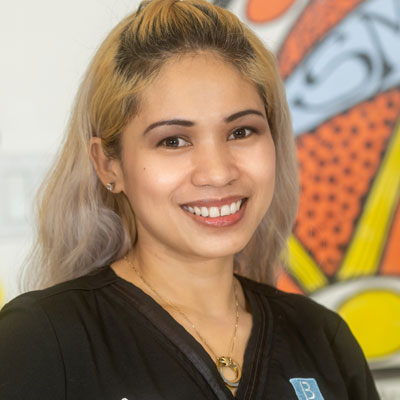 Irene

Sterilization Technician