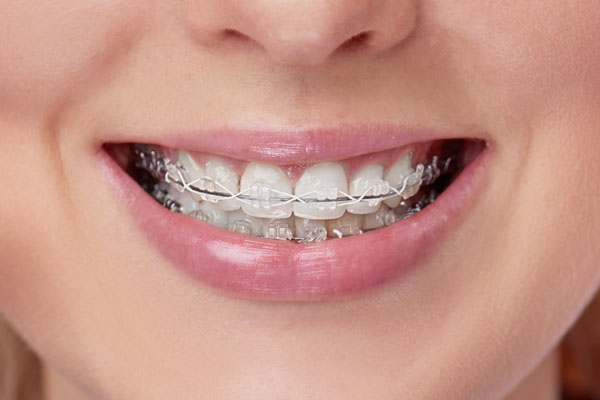 If you are looking for a less obvious orthodontic treatment, you're in luck! Ceramic braces give you the same excellent results as silver braces while keeping your treatment less visible.
Also commonly called "clear braces," ceramic braces use the familiar setup of brackets, wires, and ligatures, only the brackets are made from clear or tooth-colored ceramic. This results in braces that aren't as visible but are just as powerful, giving patients confidence as they complete treatment.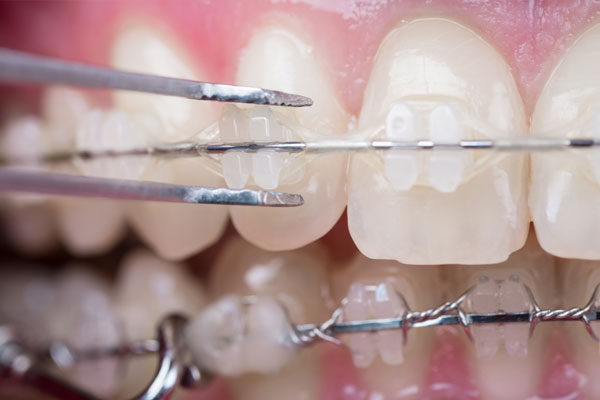 Ceramic braces vs. Invisalign®
Even though ceramic braces are sometimes referred to as "clear braces," they aren't the same as Invisalign. Ceramic braces still have the structure of conventional braces and they're also fixed in place on your teeth, whereas Invisalign trays are a completely different shape and are removable.
There are benefits to using each of these types of clear orthodontic treatment, so talk to your orthodontist about which one would be best for you or your teen.
Taking care of ceramic braces in Chevy Chase
The best ways to care for your ceramic braces are to keep up with a thorough teeth-cleaning routine and to avoid eating foods that can damage your brackets or wires. It's also best to avoid dark foods and drinks so your ceramic brackets don't become stained.
Attending regular orthodontic checkups and following Dr. Bruno's instructions will also ensure you get the best results from your ceramic braces.