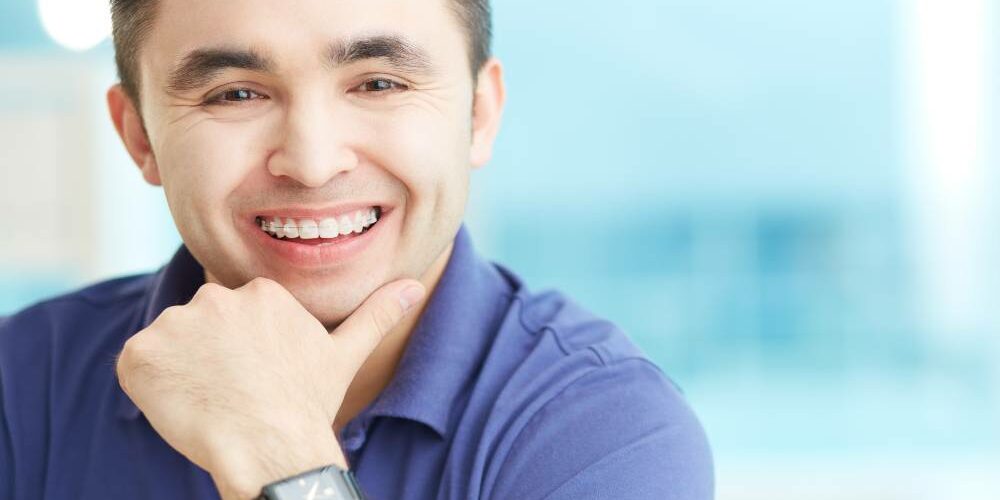 The Best Braces for Adults
Braces aren't just for teens and tweens. There are plenty of options for adults to get a beautiful smile as well. No matter your age, a healthy straight smile looks brilliant on everyone. You're never too old to feel more confident in yourself. Here are some of the best braces for adults.
Why Adults Should Get Braces
As you get older, your teeth and jaw change, leading to a different placement of your teeth than in previous years. Orthodontic treatment is helpful to adults who have experienced this, or have  jaw issues or pain.Getting braces also helps prevent tooth decay, and many patients find that they have reduced chronic headaches after completing treatment.
For many adults, orthodontic technology has come a long way since the metal brackets of your teenage years. Now, there are many different types of treatment to help you achieve the smile of your dreams without feeling juvenile.
Are the Best Braces for Adults not Really Brac
es at All?
For many adults, this holds true. Invisalign combines the straightening orthodontic power of braces with the invisibility of clear, removable aligners. You can expect the same treatment  outcomes with Invisalign as you can with braces. However, Invisalign works just a bit differently. 
You will receive a clear set of plastic trays made from precise 3D imaging of your teeth.These trays easily snap into place and are removed for meals, brushing, and flossing. As you progress in your treatment, you'll wear a series of aligners, each moving your teeth closer to their ideal positions. You can expect to wear your aligners between meals and while you are asleep, so in total you'll be wearing your aligners about 22 hours a day.
Ceramic Braces
This mode of orthodontic treatment is a less obvious way to get the straighter smile you deserve. Also commonly called "clear braces," ceramic braces use the familiar setup of brackets, wires, and ligatures, only the brackets are made from clear or tooth-colored ceramic. This results in braces that aren't as visible but are just as powerful, giving patients confidence as they complete treatment. 
Even though ceramic braces are sometimes referred to as "clear braces," they aren't the same as Invisalign. Ceramic braces still have the structure of conventional braces and they're also fixed in place on your teeth, whereas Invisalign trays are a completely different shape and are removable. However, with ceramic braces you don't have to worry about putting in, taking out, and potentially losing your aligners.
It's Never Too Late to Improve Your Smile
If you're looking to start orthodontic treatment as an adult, then look no further than the team at Bruno Orthodontics in Chevy Chase. We have a separate treatment area just for adult patients. This one of-a-kind space ensures that adult patients feel as comfortable as possible for each visit. We have plenty of experience treating children and adults alike, and we are able to tailor orthodontic treatment to address your specific concerns.
Bruno Orthodontics offers Invisalign, braces, and other orthodontic treatment for adults, teens, and children in an award-winning office in Chevy Chase. Dr. Jill Bruno is a Diamond+ Provider for Invisalign, putting her in the top 1% of Invisalign doctors. Convenient online scheduling and virtual consults are available for new and current patients.