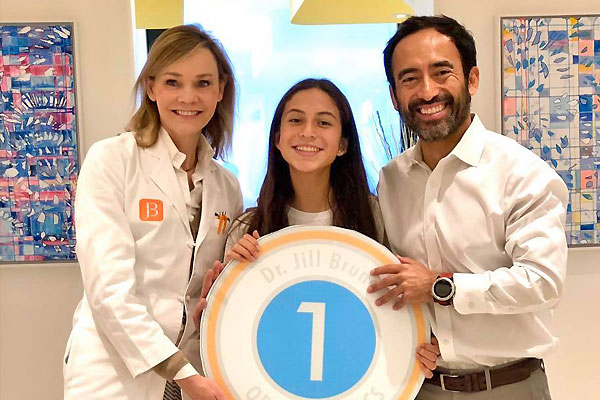 It's time to earn some Bruno Bucks and a great smile!
It pays to take good care of your dental health at Bruno Orthodontics! You can earn Bruno Bucks just for taking good care for teeth and orthodontic appliances.
How do patients earn Bruno Bucks?
Here are some of the ways to earn:
Arrive at appointments on time
Have good oral hygiene
Wear Bruno swag to appointments
Bring a copy of a dental appointment form
Wear elastic bands or appliance as instructed
Refer friends to our office
Have no brackets, wires, or bands loose, broken, or out of place
Visit us on your birthday
Like us on Facebook and leave a review
Bruno Bucks will not be given for emergency appointments, extended appointments due to broken brackets or poor oral hygiene, or retainer check appointments.
You can redeem your Bruno Bucks prior to leaving your regularly scheduled appointment or before you complete treatment. The Bruno Closet has fun rewards for both kids and adults, including gift cards, bracelets, Legos, and more!